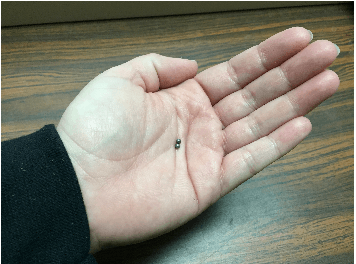 A program to reduce lead-poisoning risks for Bald Eagles
The Sutton Center has started 2016 with a new outreach program designed to shed light on a major risk facing Bald Eagles in Oklahoma – secondary lead-poisoning. (See our news interviews with Channel 6 – Tulsa)
Wintering eagles will often scavenge gut piles or unrecovered carcasses, which often contain many small fragments of spent lead ammunition. Since merely a pinhead-sized fragment can permanently debilitate or even kill an adult eagle, the threat to this species is high.
We are working hard to get the word out about alternative bullet-types – and to let curious folks try the ammunition out for themselves at demonstration events throughout the state.
Read more about the lead-poisoning threat to Bald Eagles here.